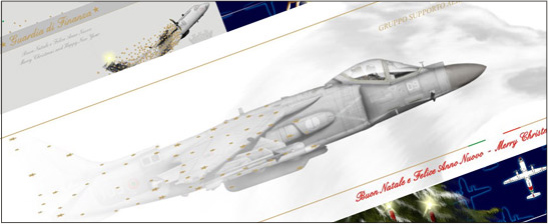 Produced upon Customer's request and without a minimun prints quantity, OKB01's Christmas Cards got they origins from Squadrons Heraldry and Symbols so that every series will differs eac other.

Printed on external side, left white inside to write and sign them and ready to be fold, all pieces are signed and numbered by author Mauro Roder.

They will be delivered with its own envelope.